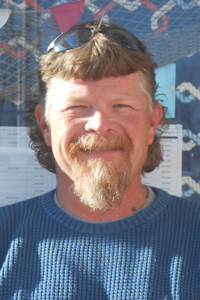 Gordon Inge, Chesapeake Yacht Broker
gordon@dycboat.com | 804-896-3003
Gordon has spent most of his life enjoying Virginia's waterways. He was exposed to the Chesapeake at an early age by spending summers at his family's cottage at the mouth of the York River. There he learned saltwater fishing, crabbing, and navigating the bay with his family aboard their small cuddy cabin. They would also frequent lakes such as Bugg's Island and Lake Anna where he learned to water-ski. As a teenager his family moved to a house on the water at Lake Of The Woods, VA where he became a member of the local water-ski club, performing in ski shows and competing in tournaments around Virginia. His love for boats continued into adult life through his career choice of marine technician and eventually led him to full time boat sales in Richmond, VA. Gordon has received extensive training from numerous engine and boat manufacturers and achieved advanced sales certification for Chaparral Boats among others. His technical and sales experience makes him a knowledgeable broker with over 18 years in the marine industry. Gordon, his wife, and their two children now live on the Rappahannock River in Middlesex County, where they enjoy boating and living the Rivah life.
The team at Deltaville Yachting Center and Chesapeake Yacht Sales happily welcomes Gordon Inge as a Yacht Broker with Chesapeake Yacht Sales. CYS Lead Broker, Cori Williams, looks forward to working with Gordon.
We know you will enjoy getting to know Gordon as he helps you find or sell your power or sail boat. Gordon's experience in marine service and sales combines well with his easy going personality.
Lew and Onna Grimm
Owners/Managers
Chesapeake Yacht Sales
Deltaville Yachting Center