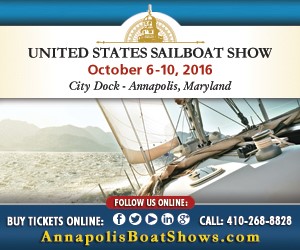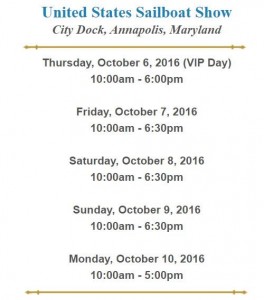 Annapolis Sailboat Show
Chesapeake Yacht Sales
October 6-10, 2016
Don't miss all the fun with the workshops available and being able to walk around looking at your dream boats! The United States Sailboat Show is a great family event to be able to see all types of sailboats and get literature about your favorites!
Don't forget to stop by and see yours truly, Chesapeake Yacht Sales, at the Catalina Yachts dock with the BRAND NEW 2015 Catalina 315 BEST DEAL OF THE BOAT SHOW!
United States Sailboat Show is located 1 Dock Street, Annapolis MD 21401.
Show Layout!