Boat Slips at Deltaville Yachting Center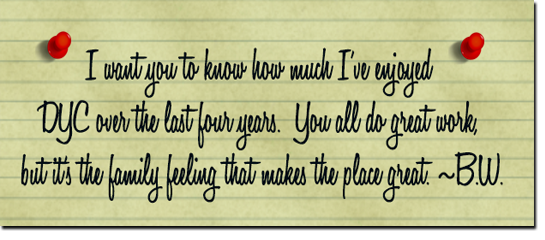 Click here to see Broad Creek Chart
Click here to see DYC Slip Chart
Our Slip Holders Chose DYC "Best Kept Secret of Rivah Country", "Best of the Bay", "Boaters' Choice", "Best of Rivah" and "Coastal Viriginia Readers Choice"!
Deltaville Yachting Center is conveniently located on Broad Creek between the Rappahannock and Piankatank Rivers and one mile from the Chesapeake Bay. The marina has 76 covered and open slips with 6'-9' water depths. We can accommodate yachts up to 65' at our transient docks and up to 50' in our long term slips.
Eco-friendly Virginia Clean Marina
Marina Amenities Include:
Clubhouse and Captain's Lounge with cable TV, microwave and refrigerator and boaters lending library – handicapped accessible

Clean bathrooms with 5 toilets and 6 showers – handicapped accessible

Private pool with umbrella tables, chaise lounges and chairs

Dock boxes

Well lit docks

Waterfront picnic area with charcoal grill

Clean, landscaped, peaceful setting

BoatUS discounts on transient slips

Fuel dock with non ethanol gas – BoatUS discount available

Fish cleaning station

2 dockside pump out facilities and a porta-potty dumpster

Ship's Store

– Fun gifts, clothing and accessories are available in the Boaters' Boutique! Ice, snacks, ice cream, soda, clothing, convenience items, boating supplies, parts, and hardware (handicapped accessible)

Free Wi-Fi

30 and 50 amp electrical service at dockside

Transportation: Enterprise Rental Car (804) 694-8226 and Bay Transit public transportation (877) 869-6046 and other private drivers available

4 acre boatyard for short or long term storage

Do-It-Yourself boatyard area available upon request

Discount on yard storage for annual slip customers.

Haul out services – 50 ton travel lift, 18,000lbs capacity forklift and 20,000 lb hydraulic trailer

Quarterly newsletter

Seasonal boating events and speakers

Car storage – $25 per month while you cruise
Slip contracts available on an annual or monthly basis. Year long contracts may be paid on an annual, semiannual, quarterly or monthly basis. Additional fees will apply based on billing frequency and length of contract.
Call About Awesome Annual Slip Contract Discounts! Only Need a Slip for Three Months or 5 Months? We have Flexible Slip Contracts with Varied Discounts. Send Us an Email to Get a Quote info@dycboat.com
Annual Slip Base Rates
Covered Slip
$2,541-$4,752 per year – rate based on size of slip
Open Slips
$2,032-$2,613 per year – rate based on size of slip
Yard Storage Fee
$110 per month
Yard Storage Fee
for Slip Customers
$75.00 per month
Marina Office Hours:
Monday-Friday 8:00 am – 4:30 pm
Saturday (April 1 – November 1) – 9:00 am – 4:30 pm
Transient Slips Available – click here for reservations