Gerry Douglas, Vice President Catalina Engineering, was notified that Catalina Yachts will be honored by three marine publications for the newest model Catalina 275, pocket cruiser/racer.
Sail Magazine named the Catalina 275 "Best Boat of 2014". Sailing World named the Catalina 275 "Best Recreational Racer of 2014". Cruising World named the Catalina 275 "Best Pocket Cruiser of 2014".
Congratulations to Catalina Yachts for winning all three 'Best of the Year Awards'!
The Catalina 275 was introduced at the Annapolis Sailboat Show and received high reviews by sailors and racers alike.
.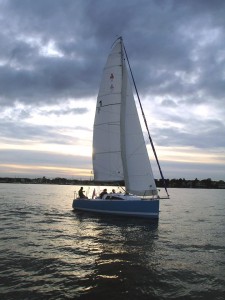 Visit www.dycboat.com New Boats tab and check out the Catalina Yachts page for complete details regarding the Catalina 275.